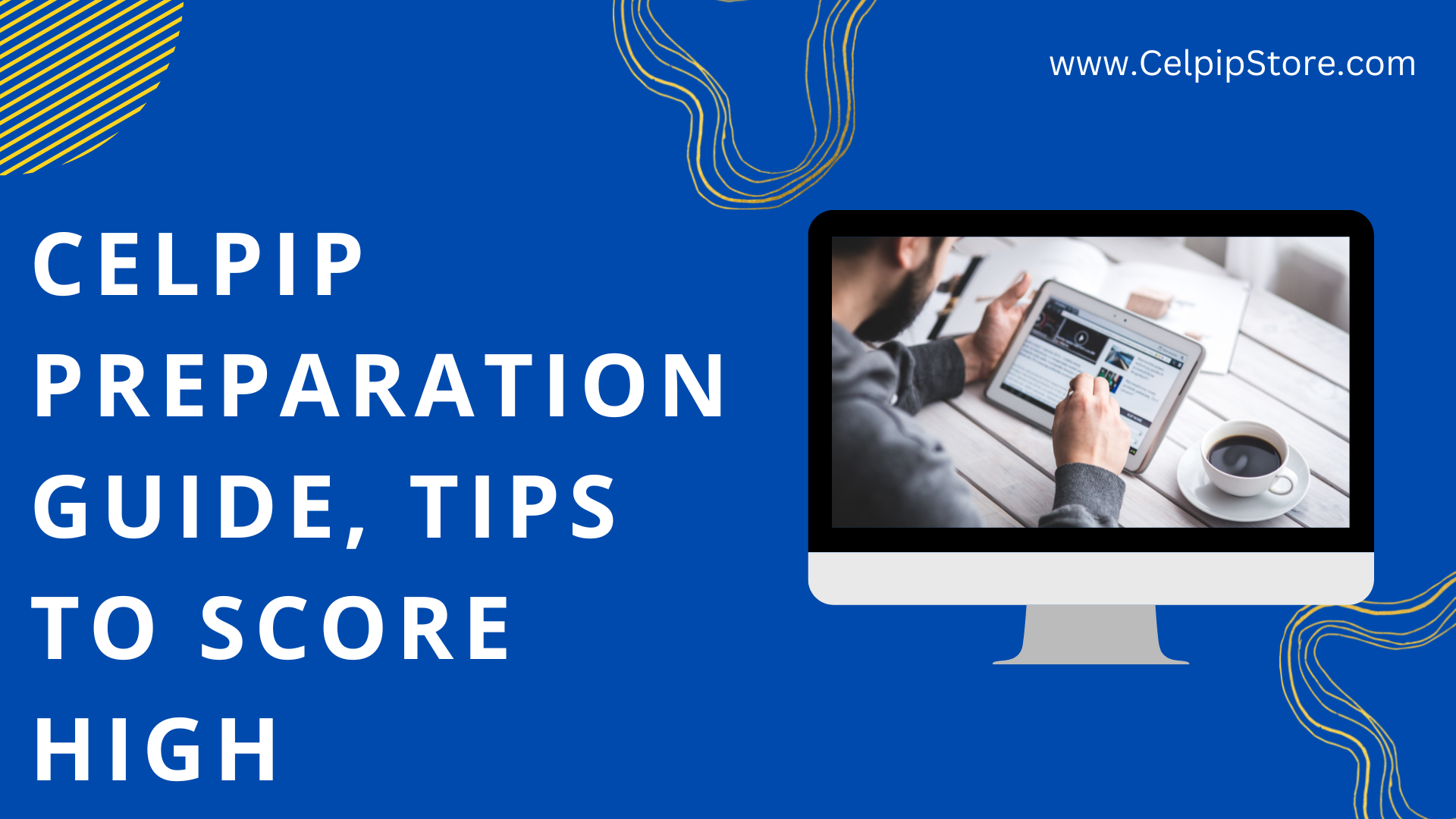 CELPIP Preparation Guide, Tips to score high
Canadian English Language Proficiency Index Program (CELPIP) is a test approved by the department of Immigrations, Refugees and Citizenship Canada for language proficiency in various immigration programs. It has two types:
CELPIP General Test: this test has four modules: Listening, Speaking, Reading and Writing. This is a fully computerized test in a single sitting of about 3 hours. No separate Speaking test like IELTS.
CELPIP General LT Test: this test has only two modules: Listening and Speaking. This is also a fully computerized test in a single sitting of about 1 hour. No separate speaking test like IELTS.
This is a multi-purpose test. It's basically used for immigration purposes. Mainly for Permanent Residency and Canadian Citizenship. Business class visas also use CELPIP for language proficiency.
For Candidates preparing for the CELPIP test, celpipstore.com provides a variety of sample tests to prepare for your exam. These tests are specifically designed to improve your score on the test, including the official CELPIP test questions.
These tests are designed according to the pattern of the CELPIP exam. You can practice online with instant results for your Reading and Listening sections. Writing and Speaking will be evaluated by the expert mentors.
As you know there are four modules for CELPIP General Test and two modules for CELPIP General LT Test, the time frame for these modules is: For Listening 47-55 minutes, For Reading 55-60 minutes,For Writing 53-60 minutes and For Speaking 15-20 minutes.
To score a high level in CELPIP, here are some tips which you can use to improve your score and utilize your time in the best way possible. As you know CELPIP is a fully computerized test, so it's better if you practice the CELPIP test using a Computer or Laptop at home. It will give you a better experience and you will feel comfortable when attempting your actual exam. You can practice your online test at celpipstore.com . it will give you better visualization of the final test.
Use English in your daily life as much as you can. As CELPIP is a General English test, it is basically used to determine your ability to use English on a daily basis. It basically assesses your daily life English proficiency, and how you communicate in English in your daily life. So it's best to use English for communication in your daily life.
While using English for your language of communication, don't get limited with your vocabulary. Use a wide range of vocabulary and grammatical structures to communicate. It will naturally increase your level of English language. Instead of using the same common words, try and use new words or you can say their synonyms. This will naturally improve your vocabulary and improve your grammatical structure as well.
CELPIP is not a memory test. Try to remember this, and do not focus on remembering the questions from your sample test. It's a test that purely depends upon your presence of mind and how you understand your questions. As these tests are generally based on the natural concepts of people's daily life, it will be useless to memorize any of the questions.
The most important factor in any test is Time Management. For any test, either on paper or Computer, time is the most crucial factor. You need to learn to manage your time. As CELPIP is fully computerized, there is a timer on the screen, which will help you manage your time. You need to have an eye on the timer and complete your test section-wise according to that timer. You can learn that in your practice tests.
Try to complete your test before the time. This time will give you the opportunity to review your work and help you make improvements if any are required. For your speaking test, you can not review it again. So try to speak clearly. Use your natural pace for speaking. Do not make your speaking slow or fast, as it will cause unclarity in your speaking. Do not get nervous. Practice your speaking by recording it and then listening to it to find the errors. Improve your speaking by avoiding the same mistakes again.
People usually worry about their natural accents and try to copy certain accents. However, this is totally unnecessary. Your main focus should be on your clarity of voice, the grammar, and the words you are using to describe an event or thing.
For your speaking and writing, you can draft an outline as to what to speak or write on the paper given to you. Also, write important points on paper for the listening test.
Try to get a general idea of the topic by reading and listening. Do not focus on particular words. Use different reading methods rather than completely reading the passage and answering questions. Learn to save time by using scanning and skimming methods. Focus on questions and try to find answers according to questions.
The important factor in CELPIP exams is to manage your time in the best way possible. And it's also important to prepare in advance rather than thinking of doing it directly without any training. Get a habit of reading English on a daily basis as it will help you in improving your vocabulary.
Prepare using the online platform Celpipstore.com for your CELPIP test and get best results on your CELPIP scores. Wish you all the best in your CELPIP exams.
Summary:
1. Practice using a computer
2. Manage your Time
3. Expand your Vocabulary
4. Use more english on daily basis
5. Do not memorize the content
6. Use different reading techniques like skimming and scanning