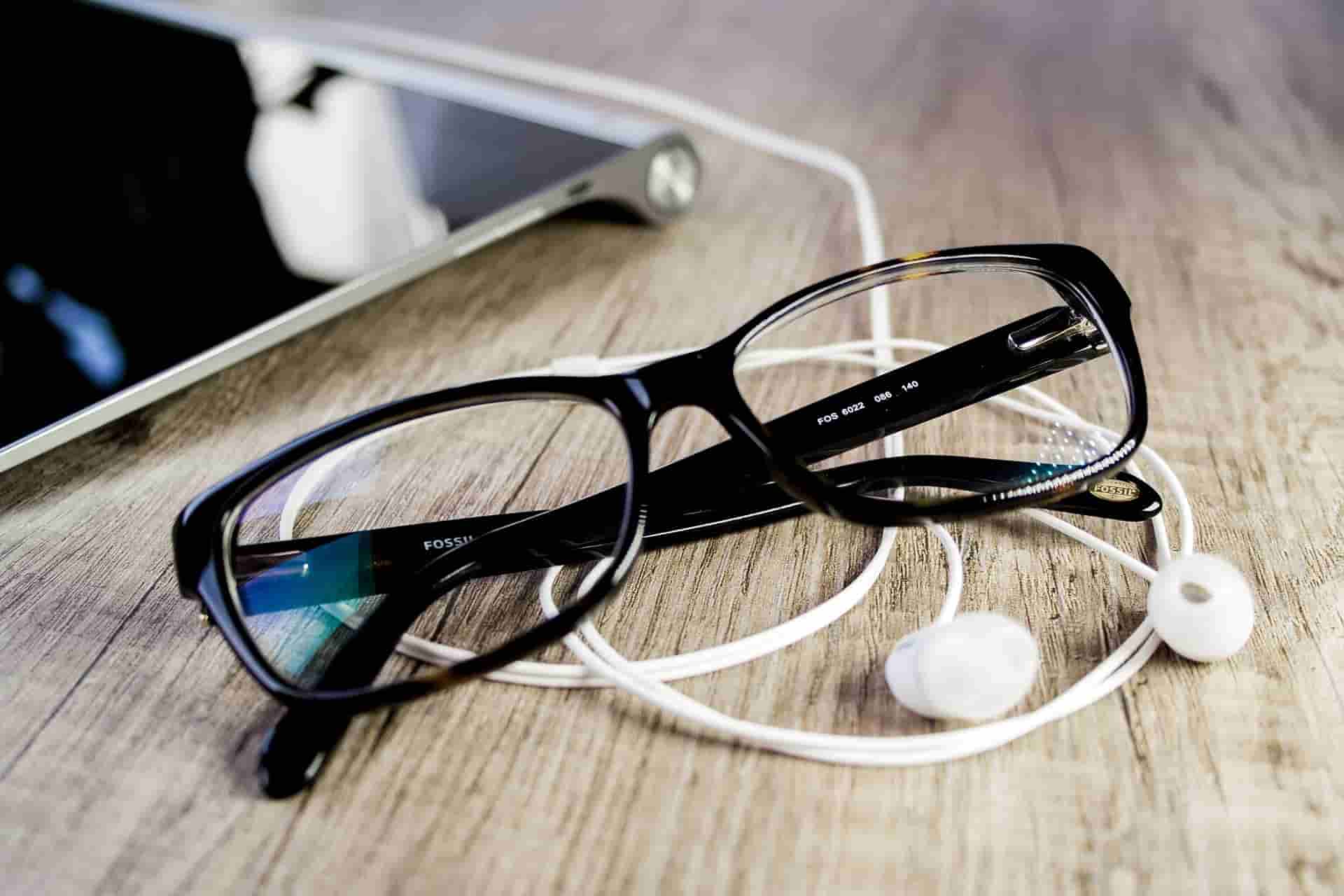 Tips for Celpip General Listening and Reading
Tips for Celpip General Listening and Reading
Know from experienced test-takers the most important practice tips for obtaining high scores in CELPIP General listening and reading!
Find reading boring? Don't worry! We've got videos on CELPIP on our official YouTube account.
SURE-SHOT SUCCESS STRATEGIC TIPS FOR CELPIP GENERAL
Clearing a language proficiency test like CELPIP General (and CELPIP General LS), or IELTS is not a piece of cake for many, and things might get more complicated when the test-takers have a language other than English as their mother tongue. In this case, it is extremely important to know the right practice tips which can help you achieve your goal.
Or let us think otherwise! Let's say you are a regular user of English language and have no difficulty in using it in your daily life, now would this mean that you need not be aware of the exam pattern and practice it for some time before actually appearing in it? Definitely not!
At least some amount of practice is required by all, irrespective of the person being the first time test taker or has already appeared for the same several times. And same is the case with CELPIP General.
Specifically designed for those who wish to migrate to Canada, CELPIP General is a computer-delivered test that evaluates your proficiency in four different modules i.e. Listening, Reading, Writing, and Speaking. (Intend to know more about the test in detail? Read this.)
CELPIP GENERAL - A TEST STRONGLY GAINING GROUNDS ALL OVER THE WORLD
This is not a hidden fact that most of the youngsters around the world have a desire to migrate to Canada because of the several benefits which can be availed while living in the nation. While the young adults have different options to choose from in this regard, those who have already received their higher education and have commenced working can migrate either through a work visa or by obtaining a Canadian permanent residency. Click here for more information in this regard!
WHERE DO I BEGIN MY PRACTICE FOR CELPIP GENERAL FROM?
If you have clicked on this article for getting the tips for Listening and Reading section of the Canadian English Language Proficiency Index Program test, this means that your preparation for the same is already on the go. However, we know that no matter how much one practices, the preparation is never-ending. Keeping this idea in mind, a little of your is required to have a look at CELPIPSTORE, an application exclusively prepared for providing thousands of questions for your CELPIP exam preparation. Here you have the liberty to practice:
Complete tests at one go
Each module individually
Questions of every kind.
This means that if you feel the need to attempt only the Reading section, you can do that easily without skipping the questions which you do not want to practice at the moment.
On the other hand, if you feel that you find the section 'Reading Correspondence' extremely difficult in the reading section of the CELPIP General, then you can practice that without wasting your time on those you are confident about.
I know that you have decided to practice for CELPIP in the way mentioned above (And why wouldn't you?, when you get real exam preparation questions easily at your fingertips.)
UNDERSTANDING LISTENING MODULE OF CELPIP GENERAL
Even if you are aware of the question types, timings and all other things essential to be known for clearing the test, I would like to highlight a few key features of the Listening module of the CELPIP General just for more clarity:
Time: Around 50 minutes for 6 different question types
Sections in listening to appear in the examination:
Listening to problem
Listening to a daily life conversation
Listening for information
Listening to a news item
Listening to a discussion
Listening for a viewpoint
There would be a specific audio for each section after the completion of each of which you will hear a question audio and view the options for each question. On the basis of the recording heard, you will have to choose the correct option.

Note: One of these sections in the test is unscored and is just included for development purposes. However, you wouldn't know which one of the sections is unscored, hence you need to attempt all the questions properly.

TIPS TO KEEP IN MIND WHILE PRACTICING CELPIP LISTENING

Concentrate solely on the audio/conversation while the recording plays: As you will not hear the recording again, it must be your utmost priority to listen to it carefully. Even a slight distraction might lead to losing marks.




Be careful to listen to the complete audio with proper attention: In the test you will not know what the question is basically going to be about once the audio is completed, so make sure that you pay heed to every bit of the audio.




Don't freak out if you skip some part: Though nobody would want this to happen in the real test, it is not a good idea to worry about the part that you have missed or not heard carefully as there is a chance that the question might not be from it. Moreover, by worrying, things would only get worse.




Take proper notes while the audio plays: Some students are good at remembering things and for them answering certain questions on the basis of the audio is not bad, whereas others might have difficulty in remembering things for long. Now whatever the case is, it's important that carefully written notes are always a helping hand in the test.




Listen to answer, not to investigate: It is quite normal to not understand each and every word of the audio as it is. Your focus must only be to get a central idea of the topic and answer the questions that you are going to come across further.




Finally, we all know that it is practice that makes a man perfect. So practice as much as you can and follow these tips while doing it. We shall now move on to the next module.

UNDERSTANDING READING IN CELPIP GENERAL

Just like the CELPIP Listening section, the reading module of this test also has different parts and questions. For your convenience, there is a small description on the parts you will come across while giving the CELPIP Reading test.

Time: Nearly 50-60 minutes

Section types in the reading module:

Reading Correspondence
Reading to apply a diagram
Reading for information
Reading for viewpoints
Note: Just like the listening section of the test, the reading part also includes an unscored practice question. In this case too, the test taker would not know which part is actually unscored, and hence finding proper answers to all the questions is mandatory. TIPS TO KEEP IN MIND WHEN YOU PREPARE FOR CELPIP READING

Read for getting the central idea first: Many students feel that as soon as they come across a question, they ought to find the answer for it immediately. And even though the ultimate motive is this only, the test-taker must read to get the gist first. Believe me! This saves a lot of time and energy.

Understand the demand of the question before searching for the answer: Most of the students make a mistake here in this part. They feel that as they get marks only for choosing the correct answer, they must focus on that part only. However, it is important to note that the correct answer can only be identified when the question statement is understood accurately.




Get to the appropriate location in the passage: Once you understand what the question is all about and what you ought to find for answering, your next task is to spot the location in the passage precisely associated with that question. This is sometimes also referred to as 'scanning the keywords from the question in the passage'.

Infer the meaning as per the context: Yes! Knowing the exact meaning of the word every time is not possible, and even if you are aware of all the words in English language (Wow! Is that possible? If yes, tell us 'how' in the comments section) you better know that one word can have different meaning as per the context. So get the knowledge of the context rather than a word.

Identify the motive for a particular statement written in a certain manner: Now this might sound somewhat similar to the previous point but the meaning is a bit different. In case of the questions which involve opinions of different writers, critics, or whatever it is in the passage, your motive must be understanding what point the writer is trying to make. For better clarity, get as much information as you can about 'connotation of words and phrases in the English language'.

BONUS TIP FOR CELPIP LISTENING AND READING

Obviously, the sincerity with which you are reading this article certainly owes you one bonus tip, and that is none other than the most crucial task in any test: TIME MANAGEMENT. Of course, as the test is automatically timed, it is your responsibility to be careful about the optimal utilization of the same.

Overspending time on one question or section simply means less time for the other, and hence it is more likely to result in careless reading leading to mark potentially wrong answers. Thus, schedule a proper time for each section and stick to the schedule.

Every candidate also has a difference in understanding which means that the section which is difficult to one must be easy for others and vice-versa. So, what's important in this case is that instead of asking others about the type they allocate on one type of question, you yourself plan it.

ADDITIONAL SOURCES FOR PRACTICING CELPIP LISTENING AND READING

I hope that till the time you reach here, you get a fair idea of what the test is basically all about. By following these strategies, you will certainly notice an increase in the number of answers marked correctly. But remember! a better score is guaranteed only with more practice.




For scoring more in the test, it is not necessary to sit in front of the computer screen the whole day, and find different questions in order to practice. In fact, the best part about the CELPIP test is its similarity to the English language use which we come across in our daily lives.




It is due to this similarity of the test to the real life experience that practicing CELPIP is more of a fun activity than a stressful language preparation including worrying about the grammatical aspects and other related things.




All you need to do here is start involving the language in your daily life. Listen to more and more English conversations and news broadcasted in the tongue. Make sure that as this test is designed solely for Canadian immigration, there is going to be more of Canadian dialect used in the test.




In order to improve your reading for the test, you can begin by reading some English language journals and newspapers. While doing this keep a dictionary next to you, but try to infer the meaning of the text first before checking it in the dictionary.




Implying these tips in your practice routine is certainly going to bring improvements in your score. Individual differences always prevail, and owing to these differences while some of you might be able to get the correct answers quite quickly, others would require a lot of effort and time for getting to the right track.




But don't worry, some progress is still a progress made, and hence reward yourself for every effort you put in. Set targets for each hour, day, or week, like some students focus on one section at a time, others carry out practice for one specific module.




There is however no fixed manner or routine for practicing, you are independent to learn and grow in your own manner! Good luck!

Feel free to share your views and queries in the comment section below. If there is something else that you would like us to tell you about either comment it or contact us through the details mentioned at the end of this page.

Our mission is to help you excel in every sphere of your life and as learning in life never stops, our relationship with you is also going to be forever bounding, once you connect with us. For establishing this connection, be a part of our social media networks: fb and twitter where you will also get timely updates on various topics.